What is NeTWork?
NeTWork (New Technologies and Work) is an international, interdisciplinary group of academics and practitioners with the objective to provide concepts and methods for addressing individual, organizational and societal risks created by technological development. The former speaker of the core group, responsible for the management of NeTWork, was Prof. Bernhard Wilpert, from Technische Universität, Berlin.
Over the past 39 years, NeTWork has held annual workshops relating to the overall theme of new technologies and work. NeTWork was initially supported by the Werner Reimers Foundation (Bad Homburg, Germany), the Maison des Sciences de l'Homme (Paris), then by the Eindhoven and Berlin Universities of Technology, then the Netherlands Ministry of Social Affairs and Employment. Since 2010, NeTWork activities are funded by the Foundation for an Industrial Safety Culture (Toulouse, France).
Workshops have covered a wide range of topics including human error, accident investigation, training, distributed decision making and management. While the original activities of NeTWork began with a wide coverage of sub-themes, recent preoccupations focused more specifically on a theme of great scientific and social significance: safety of high technology systems and the role of human contribution to either failure or resilience of hazardous systems.
Core values
After the unfortunate loss of Prof. Bernhard Wilpert, members of NeTWork, long-term associates and new scholars and professionals decided in September 2009 to continue the project and have renewed the research agenda. The core values of NeTWork have been re-stated as follows:
Creating opportunities for co-constructive interdisciplinary exchange, integrating social science and engineering/ natural science approaches;

Fostering dialogue between domain experts and novices;

Aiming for high impact output based on scientific standards;

Promoting comparative studies across disciplines and industrial sectors;

Considering emerging concepts and revisiting old ones;

Taking account of ethical concerns and fairness;

Providing for intense and genuine social interaction, and creating a setting that inspires trust, respect and constructive criticism.
Coordinators
The scientific coordination of NeTWork activities is managed by Gudela Grote (ETH Zürich, Switzerland), Mathilde Bourrier (University of Geneva, Switzerland) and Babette Fahlbruch (TÜV Nord, Berlin), assisted by a core group of researchers.
How NeTWork works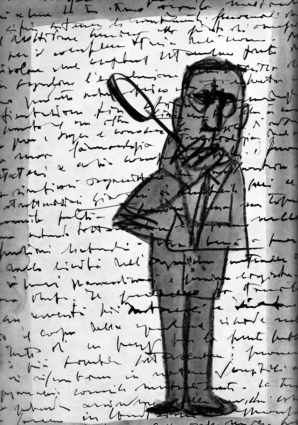 The themes of annual workshops are planned and evaluated by a small core group. Two or three "godfathers/godmothers" further detail a chosen sub-theme and propose a list of prospective participants. The choice of invitees is made internationally on the basis of their active research involvement with respect to the sub-theme or corresponding practical experience. Thus more than 390 people from 23 countries have participated in NeTWork workshops between 1982 and 2022.
Contributions to a given workshop are distributed to all participants several weeks in advance in order to facilitate their thorough reading before the workshop itself. During the workshop, each contributor makes a short statement summarizing the main points of his/her paper, followed by a thorough discussion and proposals for the improvement of each contribution. Thus, three days of lively discussion around the papers serve as the basis for their broader publication, usually as a book or a special issue of a journal. The workshop's "godfathers/godmothers" usually serve as editors for the preparation of the publication. So far, 30 publications have resulted from these NeTWork activities.
Image credit: hillman54 (CC BY licence).